MPE Special Lecture Series 2023
TRIBOLOGY ASPECTS IN ADVANCED METAL FORMING PROCESS
Honorable Speaker
Prof. Dr. Kuniaki Dohda
McCormick School of Engineering Northwestern University, U.S.A.
---
Wednesday, 10 May 2023
10:00 – 11:30 a.m. (UTC+7)
Room 605, 6th Floor
TGGS Building, KMUTNB
---
Abstract
Friction and wear are crucial in metal forming processes. Friction affects accuracy and stability, while wear may lead to dimensional errors and high tool replacement costs. Coatings and lubricants, can reduce wear and improve surface finish. Experimental and numerical techniques could optimize process parameters to minimize friction and wear for better efficiency and quality.
---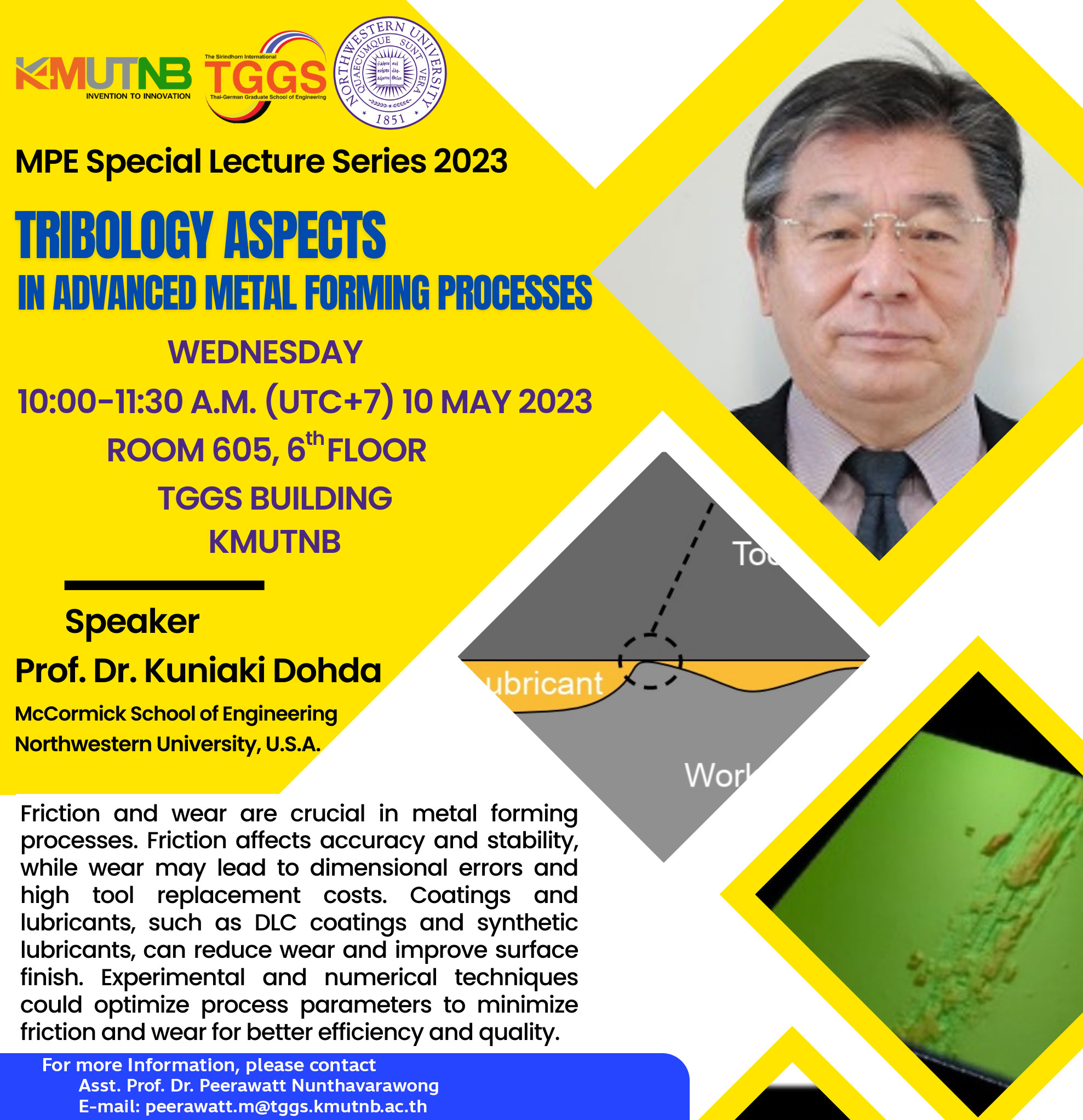 For more information, please contact
Asst. Prof. Dr. Peerawatt Nunthavarawong
E-mail: peerawatt.n@tggs.kmutnb.ac.th
Tel.: +66 2555 2000 ext. 2938
Tags: 75